Live streaming has become a popular way to share special events with loved ones who can't be there in person. Whether it's a wedding or a professional conference, live streaming can add an extra layer of excitement and engagement. In Chennai, live streaming is a powerful tool for sharing unforgettable experiences with friends and family who may be far away. Keep reading to discover how social media live streaming can enhance your special occasion in Chennai!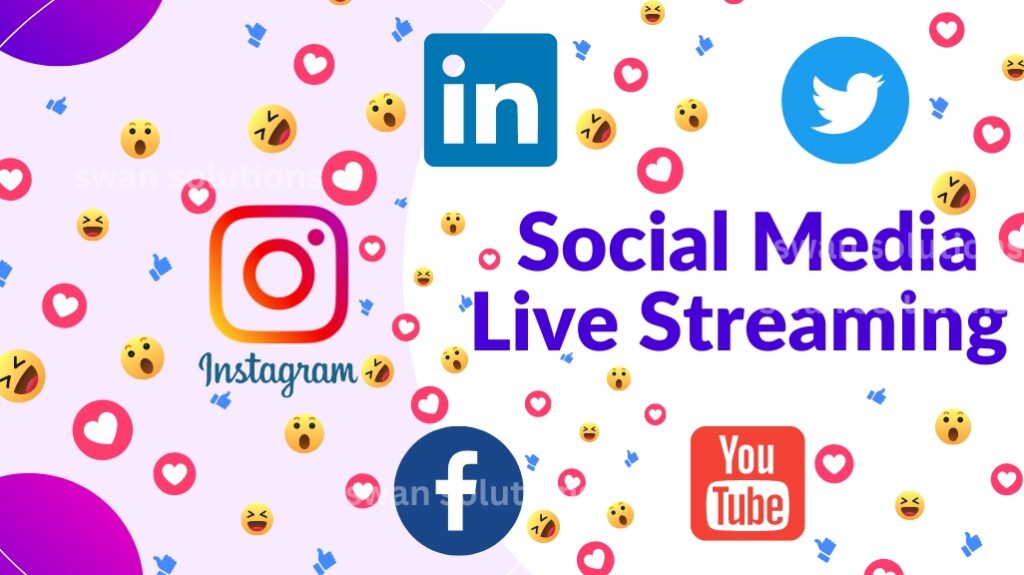 What Is Live Streaming?
Live streaming is a revolutionary tool that brings your event to life for viewers across the globe in real time. Unlike conventional media channels, such as YouTube or Hulu, the content streams directly to your audience while it unfolds. This seamless technology can now help you broadcast weddings and corporate events to everyone who couldn't attend in person. With its power of instant sharing and collaboration, live streaming helps you bring people together no matter how far apart they are.
Technology Behind Live Streaming
To ensure a successful live streaming experience, you'll require some essential tech equipment. The first item on the list is a camera capable of capturing high-quality video and clear audio in real-time. Think HD cameras or GoPros. Next up is finding an appropriate live streaming platform – like Twitch- to host your stream and broadcast it to your audience. Don't forget to have a stable internet connection that can handle the data being transmitted while you are at it! Finally, an encoder comes into play: this nifty hardware piece processes all video and audio data from your camera before sending it off to your platform of choice.
Benefits of Live Streaming for Weddings and Corporate Events
Live streaming is a wonderful way to bring your special event to those who can't be there in person. From a magnificent wedding in Chennai to an essential business affair, live streaming opens the doors for anyone and everyone around the clock. It's also invaluable for making key conference announcements or revealing product launches at lightning-fast speed – or for simply sharing real-time moments with loved ones.
Live Streaming Options in Chennai
Chennai city offers a range of live streaming options for weddings and corporate events. You can choose from the professional event management companies that not only plan but also offer live streaming services. Alternatively, several independent live streaming service providers specialize in specific events such as wedding receptions or product launches.
How to Get Started with Live Streaming
Are you curious about live streaming but feeling overwhelmed? Fear not! Starting out doesn't have to be daunting. Begin by selecting the appropriate size and budget for your needs, then choose which camera, encoder, and platform best fit your preferences. Set up your equipment and test the stream ahead of time to ensure a successful broadcast. With constantly evolving technology, there are countless options to make your event unforgettable!