People no longer need to travel long distances for meetings or events, thanks to Two way Video Conference. From business gatherings and medical consultations to intimate weddings and happy family reunions, everything can now be done online. The internet has made it possible for individuals all over the globe to connect with anyone instantly using digital tools.
What is Two way Video Conference
In the digital era, two-way video conferences are ideal for face-to-face contact with anybody, anywhere. This technology allows remote business meetings, medical appointments, weddings, and family reunions.Internet-enabled devices work! Virtually linked.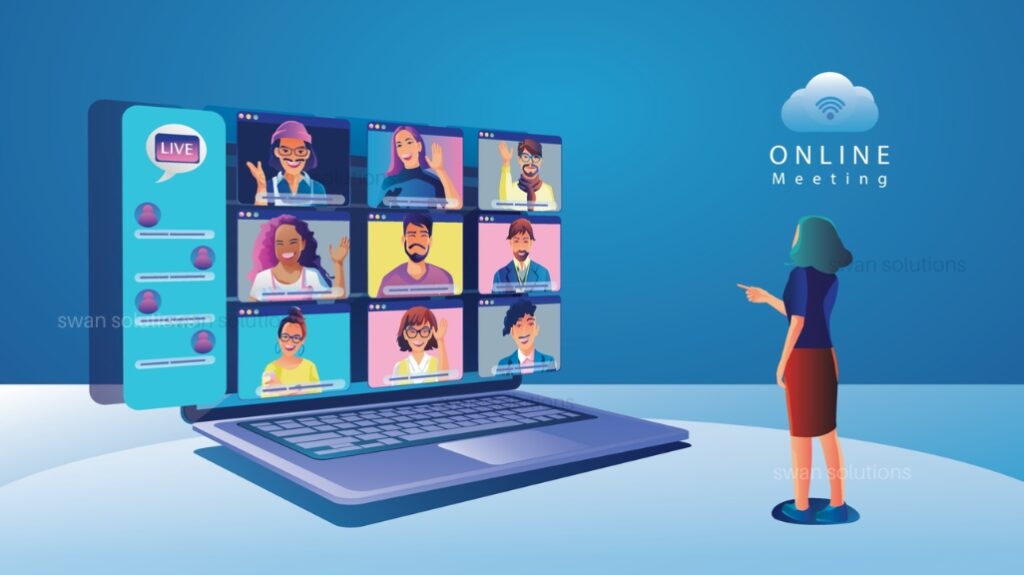 Benefits of Two way Video conference
Virtual events and wedding live streaming have benefits that are worth considering. One of the most significant is two-way video conferencing, which provides numerous advantages for all involved parties.
Improved Collaboration and Communication
Engage guests from afar with the magic of two-way video conferencing! Whether it's a virtual event or live-streamed wedding, this innovative tool brings everyone together in real-time without ever leaving home. Discover newfound collaboration and communication possibilities as you bridge the gap between attendees near and far. Perfect for relatives and friends who can't travel to the host location, travel-restricted members, or virtual connection.
Cost Savings and Increased Revenues – Two way Video Conference
Two-way video conferencing saves money and increases income.Virtual gatherings save us money on performers and speakers. Live broadcasting lets distant relatives donate and participate at weddings.
Increased Security and Efficiency
Virtual event or wedding livestream? Two-way videoconferencing is essential! Why?Encrypted data.Discussions are private.Two-way video conferencing lets several speakers and events participate without meetings, improving productivity.
Virtual Events and Wedding Live Streaming
Video conferencing comes as an excellent solution for virtual events and wedding live streaming in Chennai. With two-way video conferencing, attendees can easily connect with each other and speakers while enjoying the benefits of face-to-face interaction. Two-way video conferencing lets friends and family attend weddings without traveling to Chennai or dealing with crowds.
Conclusions
Two-way video conferencing has helped people keep in touch throughout the epidemic. It advantages virtual events and Chennai wedding live streaming. Two-way video conferencing improves cooperation, communication, efficiency, and cost for virtual event hosts and attendees. It also gives a secure platform to attend the event from anywhere in the globe.